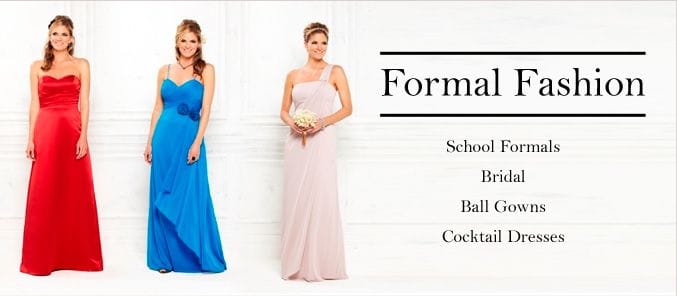 School Formal Wear | Formal Dresses | Bridesmaids Dresses in Brisbane
NEW STOCK ARRIVING EVERY DAY. DON'T MISS OUT. MAKE YOUR APPOINTMENT TODAY TO GET THE BEST. OPEN EVERY DAY.
At STONES CORNER we have the largest range of Mr K in Queensland as well as a host of other labels in formal wear, including Zig Zag, L'Amore, Miss Anne, Sydney's Tune and and Jadore.
Don't forget about the great range of short dresses for special occasions.
Take a look at some of the new stock on the the floor just arrived from Sydney. Ring or email to make an appointment with our stylists to secure your best garment. Remember, we also have our School Formal register, so we guarantee not to sell the same dress to the same occasion from our store.
Come and try on our fashion in store at 416 Logan Road Stones Corner.
Formal

Bridesmaids

Open Hours

Mon - Fri: 9.30am to 5.30pm

Sat: 9.00am to 5.00pm

Sun: 10.00am to 3.00pm